10 Green Resolutions for the New Year
Jan 4 , 2019
16 min read
3270 Views
6

Likes
0 Comments
---
Happy
2019
! A new year is a chance to take new directions. It will be great for us and our environment if one of the new directions we take is to "Take a Green Turn."
Here's to a clean, #ecofriendly, #green, #healthy, #happy, #peaceful, #prosperous, #sustainable & #successful 2019 💐 #HappyNewYear pic.twitter.com/BiDL8wTaTL

— Raakhee Suryaprakash (@10sunshinegal) January 1, 2019
What Green Turns?
1. SAY NO TO PLASTICS
In my part of the world with the Tamil Nadu #PlasticBan in place, one of the natural changes in my life is the end of the #SingleUsePlastics. But this is a practice that should be adopted by all like the plastic wastes are overpowering our landfills, water bodies, rivers and oceans and the
miraculous
efforts to upcycle, recycle, and even degrade with enzymes, mushrooms and worms all fall short of the sheer volumes of plastic waste we have accumulated since its first use in the 1950s.
2. PLANT AN INDOOR GARDEN
Growing indoor plants is good for you as well as the planet. In most places, we are battling poor air quality and the indoor air quality is much worse. Instead of investing in expensive air purifiers which in turn consume electricity and add to the electric bill, just bringing indoor plants and succulents into your life will improve air quality and your mood and brain power. Spending time gardening improves one's mood. Seeing greenery relaxes the eyes. So getting indoor plants is a hat-trick of wins. Money plants are the simplest to get your hands on and grow from a node in any medium (water or soil) indoors. And it traps heavy metals found in vehicular and industrial pollution. Delhiite Kamal Meattle describes a whole range of plants to improve indoor air quality in his TEDTalk below:
3. PLANT & MAINTAIN SAPLINGS TO COMMEMORATE YOUR SPECIAL DAYS
Birthdays, wedding anniversaries, marking big life events and the achievement of life goals can be commemorated with the planting of saplings and ensuring their care. They'll grow to be trees our best carbon trap, our source of oxygen and the most efficient
rain maker
known to man.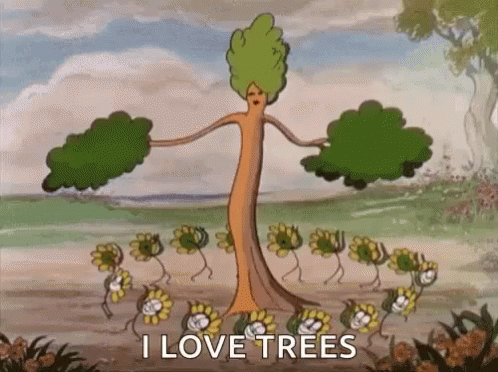 4. GROW YOUR OWN FOOD
Nothing is more satisfying than growing your own food. You can start simple with the sprouting onion in your kitchen stock to harvest spring onion, or the sprouting potato into a potato patch, herbs like mint and
coriander
, greens like
methi
(Fenugreek) and move onto planting your
kitchen scraps
and germinating the seeds of the fruits you consume into seedlings and saplings and potted mini-farms! You can also be inspired by the
experiences
of "sowing to harvest" of vegetables as described by Kalpana Manivannan of
Kalpavriksha Farms
.
5. REPLACE LIGHT BULBS & APPLIANCES WITH ENERGY EFFICIENT ONES -- BUT ONLY AS THEY WEAR OUT - DON'T CONSUME UNNECESSARILY
Energy efficient appliances, LED light bulbs,
Gorilla fans
, etc. save you money in the power bill and are great acts for the good of the environment. Solar powered security lights are also a good place to start. In apartment blocks and gated communities investing in solar-powered community street lighting and staircase and landing lights are major money savers in maintenance afteran initial investment. BUT I REITERATE REPLACE YOUR ELECTRONICS AND APPLIANCES WITH ENERGY EFFIENCNT PRODUCTS ONLY WHEN THEY STOP WORKING - DON'T JUST THROW OUT A GOOD ONE AND BUY A NEW ONE. Over-consumption and consumption for the sake of it are the true
enemies
of the environment and negate any green turns you take. Anything that consumed resources and lands up in the dump when it still has use and wear is wasteful.
Green Duniya Network
has a great range of green products to help maintain the momentum of taking the green path.
6. REDUCE YOUR MEAT CONSUMPTION
Cutting meat from your diet is good for your body and is positive climate action. Read more about it in
this
article of mine.
7. SLOW FASHION
If you have to buy new clothes get it from slow fashion brands or brands that directly employ or source from rural artisans or are social enterprises.
Doodlage
,
Porgai
,
Aeshaane
by Neesha Amrish (high fashion, ahimsa silk scarves) are great examples and fabric and rag upcyclers such as
Texool
are great enterprises to support. But, the key remains CONSUME LESS AND CONSUME MINDFULLY.
8. BE AWARE OF YOUR CARBON FOOTPRINT
You can calculate your annual carbon footprint anytime and anywhere in an easy manner with
onlyplanet.in
Becoming aware of your ecological impact will help you make lifestyle modifications that will add up to significant reductions to personal emissions. E.g., take the train when you can, use public transport.
Calculate your annual #carbonemissions in a simple yet engaging & educative manner with #OnlyPlanet_In and #Shado your personal CARBONe!!! Do it anytime & anywhere - take the important step to knowing ur impact on the #planet to take a #GreenTurn in your life. pic.twitter.com/cmwgAnn7QG

— Raakhee Suryaprakash (@10sunshinegal) January 3, 2019
9. VOLUNTEER WITH ENVIRONMENTAL ORGANIZATIONS NEAR YOU
Volunteering and being part of an environmental activity near you is a great way to meet new people. It's a fun way to spend a weekend or holiday. It's entertainment that benefits the environment. Pick what interests you. It shouldn't be a chore. Be it wall painting, lake restoration, coastal clean-up, car-free days etc.
10. CONTRIBUTE DONATIONS TO A GREEN CAUSE OF YOUR CHOICE
Finally, perhaps the easiest way is to donate to a green cause. Money, time, products, fund raising ability all help environmental organizations to sustain themselves to work for the environment. So this New Year, pick one or pick all but take a green turn.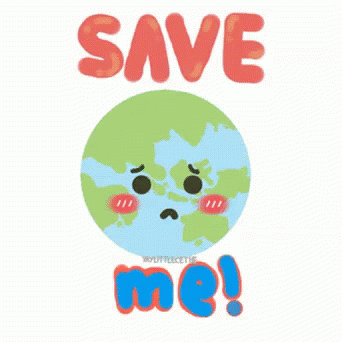 ---
More In Environment