A zestfull life……………….!
Apr 22 , 2018
8 min read
1737 Views
4

Likes
2 Comments
---
Recently, I had attended one of my friend's wedding. It was a wonderful occasion to meet few old friends whom I had spent my childhood days with, but hadn't met in a long time.
The wedding ceremonies were going on and loads of pomp and luxury was so blatant.
Phew! The fat Indian wedding and the guests…….. A big bunch of people perfectly dressed and elegantly draped into a rich, fashionista mode to exhibit opulence and a sheer extravagance of prosperity.
In the midst of all this fanciness, one of my friends said, "I am the director of the laughing club in our community. Come for one of those sessions."
Nowadays, it is so common to see older men and women gather in parks and in gardens in the mornings and attempt to laugh, and feel relaxed, rested, and calm. I believe these are the "feel-good sessions." I often ponder as to how people can make themselves laugh in this manner!
It's not all about the laughing clubs, but also about the sessions conducted to reduce the disharmony and the aggression from our lives. Are these sessions and guidance really a pre-requisite in today's expeditious surroundings? These workshops claim to deliver a kind of satisfaction and triumph to the hectic lives we go through. Is it that we have forgotten as to how to get happy over the trivial pleasures of life and be contented with the little crazy moments that life has to offer.
Is it a kind of a trend followed for a carefree life or it's just a show-off again? Many a times, I am absolutely clueless about it.
May it be people with professional excellence, corporate excellence, or academic excellence, all of them smilingly walk into such interactive sessions. Is it really worth to attend these workshops for retaining inner peace and happiness?
Where has all those petty and innocent manners of rejoicing life vanished?
Those moments of staring at a bird, looking in the sky, gazing at a budding flower, playing some childish games with kids, cracking silly jokes with friends, those selfless lengthy arguments with peers, the long strolls in the middle of the night all alone………… those behavior of carrying a crazy attitude, making stupid mistakes and the weird wagon of thoughts-- -- maybe these beautiful instances would give immense happiness and fulfillment. These phenomenal times are gradually fading out somewhere………
Perhaps, it's the very reason that in this fast paced aura, we thrive on instructions, guidance and some interactive indulgences for self-improvement and a healthy life. There's a lovely French saying….
'joie de vivre"
………meaning " A cheerful enjoyment of living Life"
We can live a better refreshing life by reliving those crazy moments with a kind of zeal and zest that have a receded in a vigorously growing environment. --By Aashka Patwa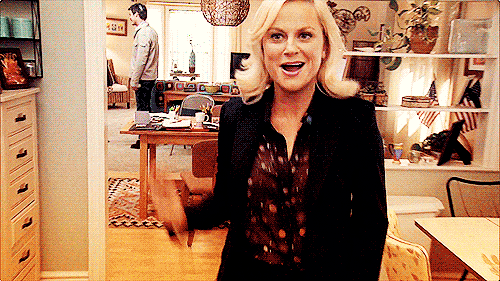 ---
More In Culture
More In Health