IPL requires 8 copies of MS Dhoni to sustain the same level of excitement and competitiveness
May 14 , 2019
11 min read
2708 Views
1

Likes
0 Comments
---
IPL 2019 concludes as the Mumbai Indians are crowned Champions for the 4th time. In one of the most exciting finals ever, they defeated Chennai Super Kings by just 1 run to win the glorious trophy.
This edition was most competitive ever since the teams from 4th to 8th position finished in the points table with merely 1 point margin.
However, the two best teams yet again featured in the finals – CSK one of them, who were playing their 9th final in total 11 editions ever played.
Before misinterpreting their success as "Dhoni's luck" or "Abundance of Experience", take a moment to appreciate street smart captaincy, backing ability and sharp understanding of dynamics of the game.
For IPL to be regarded as "the most fierce cricketing league across the globe" years after years, every team needs an MS Dhoni brain.
Why? – Because other captains are making an abundance of errors in every match and tournament, resulting in consecutive losses for their teams.
Here are the probable reasons why other teams are getting back-to-back losses, but CSK has made the final qualification look pretty easy -
A plethora of tactical errors
The pitch of M Chidambaram Stadium, Chennai or SMS Stadium, Jaipur, offers tremendous support to the spinners, yet captains have time and again selected fast pace bowlers instead of playing with 3 spinners.
Similarly, on grounds like Wankhede Stadium, Mumbai or Eden Gardens, Calcutta, which are said to be the heavens for batting, the captains have failed to re-shuffle the batting order to give more overs of batting to their premium hard-hitters.
In one match, Andre Russell played only 15 balls. In another game, Moeen Ali played only 16 balls in spite of carrying superb form from previous matches.
As against, MS Dhoni likes to give his best batsmen as much number of balls as possible. Ambati Rayadu opened the innings in most matches in IPL 2018, but MS Dhoni put him down the order to provide Faf Du Plessis opening position when he was available.
Similarly, when the situation demands, MS Dhoni isn't afraid of promoting himself up in the order which gives him more time to settle down and attack in the end overs.
Bizarre Team Selections
If there was ever an Olympic gold medal for making the highest team changes in every match, Ravi Ashwin or Virat Kohli would win it hands down. Carefully analyse all the 4 unqualified teams, you'll find a similarity – they made at least 1-2 changes every match.
If you don't show trust in your players' capability and can't back them, they won't turn up into the match winners when the situation demands.
"If something is not broken, don't fix it"
MS Dhoni is a firm believer of this quote – at least his team selections prove so. He stuck with Shane Watson for all the league matches and playoffs too, even when he was out of form. What was the result? – Shane Watson almost won them the final game single-handedly.
Inability to finish at a brisk pace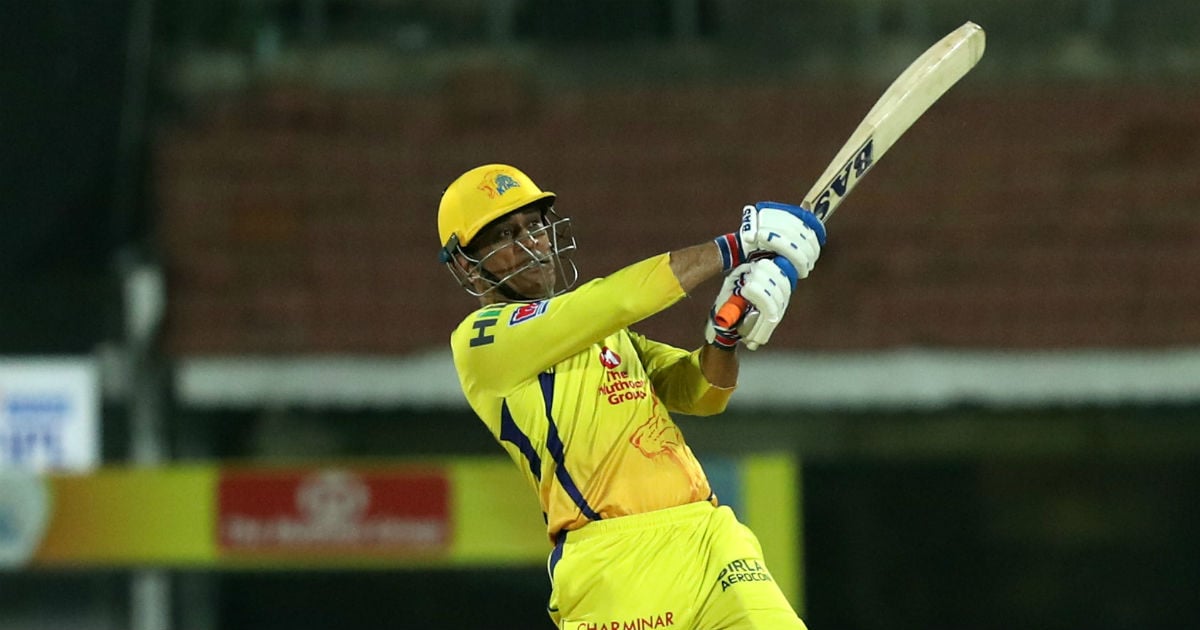 "Go out all guns blazing in 1st 6 overs" has been a tendency to win a T-20 game. However, MS Dhoni and CSK proved this tactic wrong time and again. Instead, they always focus on finishing an innings well and carrying the momentum back to the pavilion.
With MS Dhoni at the helm, CSK finished almost all the matches successfully. He showed why pressure soaking ability in end overs is crucial for winning the matches, tournaments and trophies.
Bottomline
IPL will stay competitive when all the 8 teams fight hard to qualify for the tournament rather than 2-3 teams running away with the top positions even before the business end. For that to happen, captains will have to stay calm and attentive during the entire league phase, not just 4-5 matches. Looks difficult? Maybe time for MS Dhoni to coach these captains once he hangs up his boots.
What do you think? Fill the comment section below to provide your opinion.
---
More In Business